Welcome to our website
In 1998 we started our first website about this special breed: The Icelandic Sheepdog.
And this is our latest website, with a lot of information, photo's, video's just like we always did.
*** If you're considering adopting a dog, ask information from a nearby shelter or a foundation for adopting dogs abroad.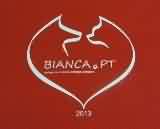 Back to our website about the icelandic sheepdog:
From the menu bar above you can navigate to personal sites of the dog's, watch the videoclip's or the slideshow(s) and read all about this breed. Ayla en Sylke are our first own dogs. Kiljan, the father of our first pups that he had with Ayla. Sylke, a daughter of them, has received many national and international awards..
We wish you a good time in reading and watching the contents of these pages.
Voor de nederlandse versie klikt u op de Nederlandse vlag
© 1998 - 2018 www.ldehaan.com